In the business world, the name of a product, a service, or a store matters. It lends a unique identity to the total package of an enterprise. It can capture the interest of the consuming public, drive people to pay or invest, and secure a market share.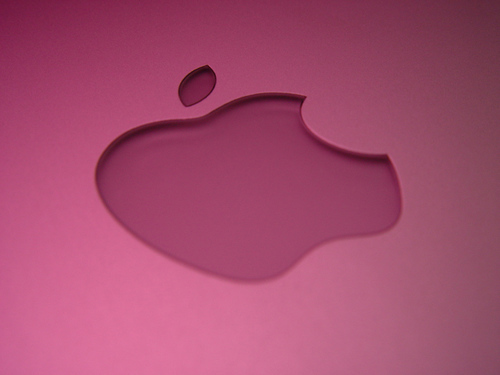 The advent of information technology has made room for genius people like Steve Jobs and Steve Wozniak who created the first Apple computer. Their innovation fueled the rise of a reputable and profitable company that offers user-friendly digital devices and software programs.
Aside from computers and laptops (Macintosh/Mac/iMac), Apple makes its own digital music player (iPod), tablet (iPad), speaker (HomePod), health and fitness gadget (Apple Watch), and a multimedia content streaming machine (Apple TV). It also produces accessories and software or operating systems (OS) for all its devices, as well as online services (iCloud and Apple Music). The most successful of the lot, however, has been its iPhone series with its increasing annual sales since 2007.
In addition, Apple has ventured into renewable energy projects. It also plans to manufacture electric vehicles in the future.
The Apple retail stores
As a multinational company, Apple, Inc. actively develops, promotes, and sells highly functional merchandise. Its marketing reach goes beyond the United States (US). Besides having an online shop, it has more than 500 stores worldwide. This number signifies the growing demand for its products through the years after the launch of its first two retail stores in Virginia and California on May 19, 2001. Apple earned a total of almost US$ 600,000 from over 7,700 mall shoppers during its two-day opening weekend.
An estimate of 40% of Apple's net sales has been consistently gained from its home base and biggest market, the US, where the most number of Apple stores are located. In the first quarter of 2021, its huge regional net sales came primarily from the Americas, with US$ 46 billion. Its next massive revenues were derived from Europe and Greater China.
Fine aesthetics and interiors of Apple shops
Part of Apple's corporate mission is to provide "…the best user experience to its customers…" This goal extends to its retail outlets where customer experience is paramount. To complement the elegant architecture of these stores, quality furniture from companies like Royal Design are used. The details create an ambiance that lures people into the Apple world of technologies, with transactional satisfaction and ease of movement of potential and repeat Apple customers in mind.
Besides enticing people and making them feel comfortable, radiant Apple stores have minimalist exteriors, layouts, and furnishings that add to the allure of the Apple brand and its products. Their facades prominently highlight the company logo of a bitten apple. Sectional spaces are carefully allocated to ensure manageable foot traffic and comfortable test-driving of devices. Quality tempered glass materials, ample light fixtures, and sleek flooring are likewise installed to render a clean environment.
Common furniture in Apple stores include well-crafted tables or shelves to display electronic items and seats (i.e. chairs, stools, benches, and bean bags). Some shops also have audio-visual screens, indoor trees or plants, and other decorative accessories.