Steve Jobs and Apple's emergence has for sure changed how we today look at technology and his thoughts and vision changed several industries such as IT, music and mobile industry. The whole journey started in 1984 when the company developed a computer that could be used by ordinary individuals. The computer was called the MacIntosh and led to everyone wantin
g to have their own computer. While the world of technology developed further more, the computer became more and more compact and Jobs saw the possibility to carry the computer in the pocket but instead of the form of a mobile phone. Steve Jobs and Apple were once again pioneers, because they saw a great opportunity to expand the power of the computer in a mobile.
As people began to rely more and more on these handheld devices we call phones, Jobs saw an opportunity. He developed a phone, not just any mobile phone but an iPhone, which was much smarter and stronger then an ordinary mobile. It became revolution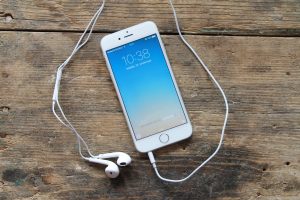 ary in the mobile industry and led to a whole new category within the market. His vision was to have a device that could facilitate almost any aspect or element of one's daily life.
But Apple has also been through tough periods and 1997 the company was nearly bankrupt. During this period, it was not Steve Jobs who led the company since he had been driven out by John Sculley, who had been hired by Jobs himself. But Apple's management realized that the company was not going to survive and decided to employ Steve Jobs once again.
Not many people thought that Jobs could change the history of the company, but his personality and charisma lifted the entire organization.